REST API | WPSSO Add-on
| | |
| --- | --- |
| Plugin Name | WPSSO REST API |
| Summary | Enhances the WordPress REST API post, term, and user queries with an array of meta tags and Schema markup. |
| Stable Version | 2.0.2 |
| Requires At Least | WordPress 4.7 |
| Tested Up To | WordPress 5.2.2 |
| Contributors | jsmoriss |
| License | GPLv3 |
| Tags / Keywords | rest, api, rest api, meta tags, schema, markup |
Description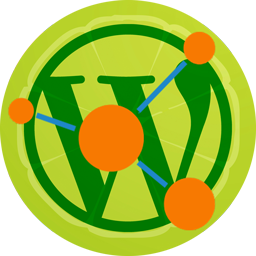 The WPSSO REST API add-on includes a head element in the WordPress REST API query result to provide an html, json, and parts array.
The html array includes the HTML formatted meta tags and Schema JSON-LD (aka LD+JSON) scripts, as they appear in the webpage head section.

The json array provides Schema JSON-LD (aka LD+JSON) scripts in their decoded format.

The parts array offers HTML meta tag attributes (aka "the parts") as arrays, making it easier to find / use specific meta tag values.
There is no add-on settings page for this plugin — simply install and activate the plugin.
WPSSO Core Plugin Required
WPSSO REST API (aka WPSSO REST) is an add-on for the WPSSO Core plugin.
The WPSSO Schema JSON-LD Markup add-on is recommended to get the most complete meta tags and Schema JSON-LD markup for post, term, and user queries.
REST API Query Result Example
The following REST API query result shows the "Tiled Gallery" post from the standard WP Test data.
{
  "id": 1031,
  "date": "2013-03-15T17:23:27",
  "date_gmt": "2013-03-15T22:23:27",
  "guid": {
    "rendered": "http://wptest.io/demo/?p=1031"
  },
  "modified": "2013-03-15T17:23:27",
  "modified_gmt": "2013-03-15T22:23:27",
  "slug": "tiled-gallery",
  "status": "publish",
  "type": "post",
  "link": "http://wptest.io/2013/03/15/tiled-gallery/",
  "title": {
    "rendered": "Tiled Gallery"
  },
  "content": {
    "rendered": "\n<!-- wpsso schema image for pinterest pin it button -->\n<div class=\"wpsso-schema-image-for-pinterest\" style=\"display:none;\">\n<img src=\"http://wptest.io/wp-content/uploads/2013/03/captain-america-800x1212.jpg\" width=\"0\" height=\"0\" style=\"width:0;height:0;\" data-pin-description=\"This is a test for Jetpack&#039;s Tiled Gallery. You can install Jetpack or Slim Jetpack to test it out. This is some text after the Tiled Gallery just to make sure that everything spaces nicely.\" alt=\"\"/>\n</div><!-- .wpsso-schema-image-for-pinterest -->\n\n<p>This is a test for Jetpack&#8217;s Tiled Gallery.</p>\n<p>You can install <a title=\"Jetpack for WordPress\" href=\"http://jetpack.me/\" target=\"_blank\">Jetpack</a> or <a title=\"Slim Jetpack\" href=\"http://wordpress.org/extend/plugins/slimjetpack/\" target=\"_blank\">Slim Jetpack</a> to test it out.</p>\n\n\t\t<style type='text/css'>\n\t\t\t#gallery-1 {\n\t\t\t\tmargin: auto;\n\t\t\t}\n\t\t\t#gallery-1 .gallery-item {\n\t\t\t\tfloat: left;\n\t\t\t\tmargin-top: 10px;\n\t\t\t\ttext-align: center;\n\t\t\t\twidth: 25%;\n\t\t\t}\n\t\t\t#gallery-1 img {\n\t\t\t\tborder: 2px solid #cfcfcf;\n\t\t\t}\n\t\t\t#gallery-1 .gallery-caption {\n\t\t\t\tmargin-left: 0;\n\t\t\t}\n\t\t\t/* see gallery_shortcode() in wp-includes/media.php */\n\t\t</style>\n\t\t<div id='gallery-1' class='gallery galleryid-1031 gallery-columns-4 gallery-size-thumbnail'><dl class='gallery-item'>\n\t\t\t<dt class='gallery-icon portrait'>\n\t\t\t\t<a href='http://wptest.io/2013/03/15/tiled-gallery/man-of-steel/'><img width=\"150\" height=\"150\" src=\"http://wptest.io/wp-content/uploads/2013/03/man-of-steel-150x150.jpg\" class=\"attachment-thumbnail size-thumbnail\" alt=\"Man Of Steel\" srcset=\"http://wptest.io/wp-content/uploads/2013/03/man-of-steel-150x150.jpg 150w, http://wptest.io/wp-content/uploads/2013/03/man-of-steel-60x60.jpg 60w, http://wptest.io/wp-content/uploads/2013/03/man-of-steel-150x150@2x.jpg 300w, http://wptest.io/wp-content/uploads/2013/03/man-of-steel-60x60@2x.jpg 120w\" sizes=\"(max-width: 150px) 100vw, 150px\" data-wp-pid=\"1040\" nopin=\"nopin\" /></a>\n\t\t\t</dt></dl><dl class='gallery-item'>\n\t\t\t<dt class='gallery-icon portrait'>\n\t\t\t\t<a href='http://wptest.io/2013/03/15/tiled-gallery/fight-club/'><img width=\"150\" height=\"150\" src=\"http://wptest.io/wp-content/uploads/2013/03/fight-club-150x150.jpg\" class=\"attachment-thumbnail size-thumbnail\" alt=\"Fight Club\" srcset=\"http://wptest.io/wp-content/uploads/2013/03/fight-club-150x150.jpg 150w, http://wptest.io/wp-content/uploads/2013/03/fight-club-60x60.jpg 60w, http://wptest.io/wp-content/uploads/2013/03/fight-club-150x150@2x.jpg 300w, http://wptest.io/wp-content/uploads/2013/03/fight-club-60x60@2x.jpg 120w\" sizes=\"(max-width: 150px) 100vw, 150px\" data-wp-pid=\"1038\" nopin=\"nopin\" /></a>\n\t\t\t</dt></dl><dl class='gallery-item'>\n\t\t\t<dt class='gallery-icon portrait'>\n\t\t\t\t<a href='http://wptest.io/2013/03/15/tiled-gallery/captain-america/'><img width=\"150\" height=\"150\" src=\"http://wptest.io/wp-content/uploads/2013/03/captain-america-150x150.jpg\" class=\"attachment-thumbnail size-thumbnail\" alt=\"Captain America\" srcset=\"http://wptest.io/wp-content/uploads/2013/03/captain-america-150x150.jpg 150w, http://wptest.io/wp-content/uploads/2013/03/captain-america-60x60.jpg 60w, http://wptest.io/wp-content/uploads/2013/03/captain-america-150x150@2x.jpg 300w, http://wptest.io/wp-content/uploads/2013/03/captain-america-60x60@2x.jpg 120w\" sizes=\"(max-width: 150px) 100vw, 150px\" data-wp-pid=\"1261\" nopin=\"nopin\" /></a>\n\t\t\t</dt></dl><dl class='gallery-item'>\n\t\t\t<dt class='gallery-icon portrait'>\n\t\t\t\t<a href='http://wptest.io/2013/03/15/tiled-gallery/ironman-2/'><img width=\"150\" height=\"150\" src=\"http://wptest.io/wp-content/uploads/2013/03/ironman-2-150x150.jpg\" class=\"attachment-thumbnail size-thumbnail\" alt=\"Iron Man 2\" srcset=\"http://wptest.io/wp-content/uploads/2013/03/ironman-2-150x150.jpg 150w, http://wptest.io/wp-content/uploads/2013/03/ironman-2-60x60.jpg 60w, http://wptest.io/wp-content/uploads/2013/03/ironman-2-150x150@2x.jpg 300w, http://wptest.io/wp-content/uploads/2013/03/ironman-2-60x60@2x.jpg 120w\" sizes=\"(max-width: 150px) 100vw, 150px\" data-wp-pid=\"1039\" nopin=\"nopin\" /></a>\n\t\t\t</dt></dl><br style=\"clear: both\" /><dl class='gallery-item'>\n\t\t\t<dt class='gallery-icon portrait'>\n\t\t\t\t<a href='http://wptest.io/2013/03/15/tiled-gallery/the-dark-knight-rises/'><img width=\"150\" height=\"150\" src=\"http://wptest.io/wp-content/uploads/2013/03/the-dark-knight-rises-150x150.jpg\" class=\"attachment-thumbnail size-thumbnail\" alt=\"The Dark Knight Rises\" srcset=\"http://wptest.io/wp-content/uploads/2013/03/the-dark-knight-rises-150x150.jpg 150w, http://wptest.io/wp-content/uploads/2013/03/the-dark-knight-rises-60x60.jpg 60w, http://wptest.io/wp-content/uploads/2013/03/the-dark-knight-rises-150x150@2x.jpg 300w, http://wptest.io/wp-content/uploads/2013/03/the-dark-knight-rises-60x60@2x.jpg 120w\" sizes=\"(max-width: 150px) 100vw, 150px\" data-wp-pid=\"1042\" nopin=\"nopin\" /></a>\n\t\t\t</dt></dl><dl class='gallery-item'>\n\t\t\t<dt class='gallery-icon portrait'>\n\t\t\t\t<a href='http://wptest.io/2013/03/15/tiled-gallery/spider-man/'><img width=\"150\" height=\"150\" src=\"http://wptest.io/wp-content/uploads/2013/03/spider-man-150x150.jpg\" class=\"attachment-thumbnail size-thumbnail\" alt=\"The Amazing Spider Man\" srcset=\"http://wptest.io/wp-content/uploads/2013/03/spider-man-150x150.jpg 150w, http://wptest.io/wp-content/uploads/2013/03/spider-man-60x60.jpg 60w, http://wptest.io/wp-content/uploads/2013/03/spider-man-150x150@2x.jpg 300w, http://wptest.io/wp-content/uploads/2013/03/spider-man-60x60@2x.jpg 120w\" sizes=\"(max-width: 150px) 100vw, 150px\" data-wp-pid=\"1041\" nopin=\"nopin\" /></a>\n\t\t\t</dt></dl>\n\t\t\t<br style='clear: both' />\n\t\t</div>\n\n<p>This is some text after the Tiled Gallery just to make sure that everything spaces nicely.</p>\n",
    "protected": false
  },
  "excerpt": {
    "rendered": "<p>This is a test for Jetpack&#8217;s Tiled Gallery. You can install Jetpack or Slim Jetpack to test it out. This is some text after the Tiled Gallery just to make sure that everything spaces nicely.</p>\n",
    "protected": false
  },
  "author": 21,
  "featured_media": 0,
  "comment_status": "open",
  "ping_status": "open",
  "sticky": false,
  "template": "",
  "format": "standard",
  "meta": [],
  "categories": [
    15,
    16,
    17
  ],
  "tags": [],
  "head": {
    "html": [
      "<!-- generator:1 --><meta name=\"generator\" content=\"WPSSO Core 4.7.0/L\"/>\n",
      "<!-- generator:2 --><meta name=\"generator\" content=\"WPSSO BC 1.1.4/F\"/>\n",
      "<!-- generator:3 --><meta name=\"generator\" content=\"WPSSO JSON 1.29.0/L\"/>\n",
      "<!-- generator:4 --><meta name=\"generator\" content=\"WPSSO REST 1.1.0/F\"/>\n",
      "<!-- generator:5 --><meta name=\"generator\" content=\"WPSSO UM 1.10.2/F\"/>\n",
      "<link rel=\"publisher\" href=\"https://plus.google.com/+SurniaUlula\"/>\n",
      "<link rel=\"shortlink\" href=\"http://wptest.io/?p=1031\"/>\n",
      "<meta property=\"og:type\" content=\"article\"/>\n",
      "<meta property=\"og:url\" content=\"http://wptest.io/2013/03/15/tiled-gallery/\"/>\n",
      "<meta property=\"og:locale\" content=\"en_US\"/>\n",
      "<meta property=\"og:site_name\" content=\"Surnia Ulula (Admin)\"/>\n",
      "<meta property=\"og:title\" content=\"Tiled Gallery\"/>\n",
      "<meta property=\"og:description\" content=\"This is a test for Jetpack&#039;s Tiled Gallery. You can install Jetpack or Slim Jetpack to test it out. This is some text after the Tiled Gallery just to make sure that everything spaces nicely.\"/>\n",
      "<meta property=\"og:updated_time\" content=\"2013-03-15T22:23:27+00:00\"/>\n",
      "<!-- og:image:1 --><meta property=\"og:image\" content=\"http://wptest.io/wp-content/uploads/2013/03/captain-america-600x315.jpg\"/>\n",
      "<!-- og:image:1 --><meta property=\"og:image:width\" content=\"600\"/>\n",
      "<!-- og:image:1 --><meta property=\"og:image:height\" content=\"315\"/>\n",
      "<meta property=\"article:publisher\" content=\"https://www.facebook.com/SurniaUlulaCom\"/>\n",
      "<meta property=\"article:published_time\" content=\"2013-03-15T22:23:27+00:00\"/>\n",
      "<meta property=\"article:modified_time\" content=\"2013-03-15T22:23:27+00:00\"/>\n",
      "<meta name=\"weibo:article:create_at\" content=\"2013-03-15 22:23:27\"/>\n",
      "<meta name=\"weibo:article:update_at\" content=\"2013-03-15 22:23:27\"/>\n",
      "<meta name=\"twitter:domain\" content=\"wptest.io\"/>\n",
      "<meta name=\"twitter:site\" content=\"@surniaululacom\"/>\n",
      "<meta name=\"twitter:title\" content=\"Tiled Gallery\"/>\n",
      "<meta name=\"twitter:description\" content=\"This is a test for Jetpack&#039;s Tiled Gallery. You can install Jetpack or Slim Jetpack to test it out. This is some text after the Tiled Gallery just to make sure that everything spaces nicely.\"/>\n",
      "<meta name=\"twitter:card\" content=\"summary_large_image\"/>\n",
      "<meta name=\"twitter:image\" content=\"http://wptest.io/wp-content/uploads/2013/03/captain-america-600x909.jpg\"/>\n",
      "<meta name=\"author\" content=\"Jared Erickson\"/>\n",
      "<script type=\"application/ld+json\">{\"@id\":\"http://wptest.io/2013/03/15/tiled-gallery#id/blog.posting\",\"@context\":\"https://schema.org\",\"@type\":\"BlogPosting\",\"mainEntityOfPage\":\"http://wptest.io/2013/03/15/tiled-gallery/\",\"url\":\"http://wptest.io/2013/03/15/tiled-gallery/\",\"sameAs\":[\"http://wptest.io/?p=1031\"],\"name\":\"Tiled Gallery\",\"description\":\"This is a test for Jetpack&#039;s Tiled Gallery. You can install Jetpack or Slim Jetpack to test it out. This is some text after the Tiled Gallery just to make sure that everything spaces nicely.\",\"text\":\"This is a test for Jetpack's Tiled Gallery. You can install Jetpack or Slim Jetpack to test it out. This is some text after the Tiled Gallery just to make sure that everything spaces nicely.\",\"inLanguage\":\"en_US\",\"datePublished\":\"2013-03-15T22:23:27+00:00\",\"dateModified\":\"2013-03-15T22:23:27+00:00\",\"publisher\":{\"@context\":\"https://schema.org\",\"@type\":\"Corporation\",\"url\":\"http://wptest.io\",\"name\":\"Surnia Ulula (Admin)\",\"description\":\"Computer Software Corporation\",\"logo\":{\"@context\":\"https://schema.org\",\"@type\":\"ImageObject\",\"url\":\"https://wpsso.com/wp-content/uploads/wpsso-text-banner-wide-600x60.png\",\"width\":600,\"height\":60},\"sameAs\":[\"https://www.facebook.com/SurniaUlulaCom\",\"https://plus.google.com/+SurniaUlula\",\"https://twitter.com/surniaululacom\"]},\"author\":{\"@context\":\"https://schema.org\",\"@type\":\"Person\",\"name\":\"Jared Erickson\"},\"image\":[{\"@context\":\"https://schema.org\",\"@type\":\"ImageObject\",\"url\":\"http://wptest.io/wp-content/uploads/2013/03/captain-america-800x1212.jpg\",\"name\":\"Captain America\",\"description\":\"Captain America\",\"fileFormat\":\"image/jpeg\",\"width\":800,\"height\":1212}],\"commentCount\":\"0\",\"headline\":\"Tiled Gallery\"}</script>\n",
      "<script type=\"application/ld+json\">{\"@id\":\"http://wptest.io/2013/03/15/tiled-gallery#id/breadcrumb.list/post-format-gallery\",\"@context\":\"https://schema.org\",\"@type\":\"BreadcrumbList\",\"url\":\"http://wptest.io/2013/03/15/tiled-gallery/\",\"itemListElement\":[{\"@context\":\"https://schema.org\",\"@type\":\"ListItem\",\"position\":1,\"item\":{\"@context\":\"https://schema.org\",\"@type\":\"ItemList\",\"url\":\"http://wptest.io/category/post-format-gallery/\",\"sameAs\":[],\"name\":\"Gallery\",\"description\":\"Posts in this category test the gallery post format.\",\"mainEntityOfPage\":\"http://wptest.io/category/post-format-gallery/\",\"itemListElement\":[{\"@context\":\"https://schema.org\",\"@type\":\"ListItem\",\"position\":1,\"url\":\"http://wptest.io/2013/03/15/tiled-gallery/\"},{\"@context\":\"https://schema.org\",\"@type\":\"ListItem\",\"position\":2,\"url\":\"http://wptest.io/2012/11/02/many-categories/\"}]}},{\"@context\":\"https://schema.org\",\"@type\":\"ListItem\",\"position\":2,\"item\":{\"@context\":\"https://schema.org\",\"@type\":\"BlogPosting\",\"mainEntityOfPage\":\"http://wptest.io/2013/03/15/tiled-gallery/\",\"url\":\"http://wptest.io/2013/03/15/tiled-gallery/\",\"sameAs\":[\"http://wptest.io/?p=1031\"],\"name\":\"Tiled Gallery\",\"description\":\"This is a test for Jetpack&#039;s Tiled Gallery. You can install Jetpack or Slim Jetpack to test it out. This is some text after the Tiled Gallery just to make sure that everything spaces nicely.\",\"text\":\"This is a test for Jetpack's Tiled Gallery. You can install Jetpack or Slim Jetpack to test it out. This is some text after the Tiled Gallery just to make sure that everything spaces nicely.\",\"inLanguage\":\"en_US\",\"datePublished\":\"2013-03-15T22:23:27+00:00\",\"dateModified\":\"2013-03-15T22:23:27+00:00\",\"publisher\":{\"@context\":\"https://schema.org\",\"@type\":\"Corporation\",\"url\":\"http://wptest.io\",\"name\":\"Surnia Ulula (Admin)\",\"description\":\"Computer Software Corporation\",\"logo\":{\"@context\":\"https://schema.org\",\"@type\":\"ImageObject\",\"url\":\"https://wpsso.com/wp-content/uploads/wpsso-text-banner-wide-600x60.png\",\"width\":600,\"height\":60},\"sameAs\":[\"https://www.facebook.com/SurniaUlulaCom\",\"https://plus.google.com/+SurniaUlula\",\"https://twitter.com/surniaululacom\"]},\"author\":{\"@context\":\"https://schema.org\",\"@type\":\"Person\",\"name\":\"Jared Erickson\"},\"image\":[{\"@context\":\"https://schema.org\",\"@type\":\"ImageObject\",\"url\":\"http://wptest.io/wp-content/uploads/2013/03/captain-america-800x1212.jpg\",\"name\":\"Captain America\",\"description\":\"Captain America\",\"fileFormat\":\"image/jpeg\",\"width\":800,\"height\":1212}],\"commentCount\":\"0\",\"headline\":\"Tiled Gallery\"}}]}</script>\n",
      "<script type=\"application/ld+json\">{\"@id\":\"http://wptest.io/2013/03/15/tiled-gallery#id/breadcrumb.list/images\",\"@context\":\"https://schema.org\",\"@type\":\"BreadcrumbList\",\"url\":\"http://wptest.io/2013/03/15/tiled-gallery/\",\"itemListElement\":[{\"@context\":\"https://schema.org\",\"@type\":\"ListItem\",\"position\":1,\"item\":{\"@context\":\"https://schema.org\",\"@type\":\"ItemList\",\"url\":\"http://wptest.io/category/images/\",\"sameAs\":[],\"name\":\"Images\",\"description\":\"Posts in this category test images in various ways.\",\"mainEntityOfPage\":\"http://wptest.io/category/images/\",\"itemListElement\":[{\"@context\":\"https://schema.org\",\"@type\":\"ListItem\",\"position\":1,\"url\":\"http://wptest.io/2013/03/15/tiled-gallery/\"},{\"@context\":\"https://schema.org\",\"@type\":\"ListItem\",\"position\":2,\"url\":\"http://wptest.io/2013/03/15/featured-image-vertical/\"},{\"@context\":\"https://schema.org\",\"@type\":\"ListItem\",\"position\":3,\"url\":\"http://wptest.io/2013/03/15/featured-image-horizontal/\"},{\"@context\":\"https://schema.org\",\"@type\":\"ListItem\",\"position\":4,\"url\":\"http://wptest.io/2013/01/10/image-alignment/\"},{\"@context\":\"https://schema.org\",\"@type\":\"ListItem\",\"position\":5,\"url\":\"http://wptest.io/2012/12/06/post-format-image-caption/\"},{\"@context\":\"https://schema.org\",\"@type\":\"ListItem\",\"position\":6,\"url\":\"http://wptest.io/2012/12/05/post-format-image/\"},{\"@context\":\"https://schema.org\",\"@type\":\"ListItem\",\"position\":7,\"url\":\"http://wptest.io/2012/11/02/many-categories/\"}]}},{\"@context\":\"https://schema.org\",\"@type\":\"ListItem\",\"position\":2,\"item\":{\"@context\":\"https://schema.org\",\"@type\":\"BlogPosting\",\"mainEntityOfPage\":\"http://wptest.io/2013/03/15/tiled-gallery/\",\"url\":\"http://wptest.io/2013/03/15/tiled-gallery/\",\"sameAs\":[\"http://wptest.io/?p=1031\"],\"name\":\"Tiled Gallery\",\"description\":\"This is a test for Jetpack&#039;s Tiled Gallery. You can install Jetpack or Slim Jetpack to test it out. This is some text after the Tiled Gallery just to make sure that everything spaces nicely.\",\"text\":\"This is a test for Jetpack's Tiled Gallery. You can install Jetpack or Slim Jetpack to test it out. This is some text after the Tiled Gallery just to make sure that everything spaces nicely.\",\"inLanguage\":\"en_US\",\"datePublished\":\"2013-03-15T22:23:27+00:00\",\"dateModified\":\"2013-03-15T22:23:27+00:00\",\"publisher\":{\"@context\":\"https://schema.org\",\"@type\":\"Corporation\",\"url\":\"http://wptest.io\",\"name\":\"Surnia Ulula (Admin)\",\"description\":\"Computer Software Corporation\",\"logo\":{\"@context\":\"https://schema.org\",\"@type\":\"ImageObject\",\"url\":\"https://wpsso.com/wp-content/uploads/wpsso-text-banner-wide-600x60.png\",\"width\":600,\"height\":60},\"sameAs\":[\"https://www.facebook.com/SurniaUlulaCom\",\"https://plus.google.com/+SurniaUlula\",\"https://twitter.com/surniaululacom\"]},\"author\":{\"@context\":\"https://schema.org\",\"@type\":\"Person\",\"name\":\"Jared Erickson\"},\"image\":[{\"@context\":\"https://schema.org\",\"@type\":\"ImageObject\",\"url\":\"http://wptest.io/wp-content/uploads/2013/03/captain-america-800x1212.jpg\",\"name\":\"Captain America\",\"description\":\"Captain America\",\"fileFormat\":\"image/jpeg\",\"width\":800,\"height\":1212}],\"commentCount\":\"0\",\"headline\":\"Tiled Gallery\"}}]}</script>\n",
      "<script type=\"application/ld+json\">{\"@id\":\"http://wptest.io/2013/03/15/tiled-gallery#id/breadcrumb.list/jetpack\",\"@context\":\"https://schema.org\",\"@type\":\"BreadcrumbList\",\"url\":\"http://wptest.io/2013/03/15/tiled-gallery/\",\"itemListElement\":[{\"@context\":\"https://schema.org\",\"@type\":\"ListItem\",\"position\":1,\"item\":{\"@context\":\"https://schema.org\",\"@type\":\"ItemList\",\"url\":\"http://wptest.io/category/jetpack/\",\"sameAs\":[],\"name\":\"Jetpack\",\"description\":\"Posts in this category test Jetpack features.\",\"mainEntityOfPage\":\"http://wptest.io/category/jetpack/\",\"itemListElement\":[{\"@context\":\"https://schema.org\",\"@type\":\"ListItem\",\"position\":1,\"url\":\"http://wptest.io/2013/03/15/tiled-gallery/\"},{\"@context\":\"https://schema.org\",\"@type\":\"ListItem\",\"position\":2,\"url\":\"http://wptest.io/2012/12/02/post-format-video-videopress/\"},{\"@context\":\"https://schema.org\",\"@type\":\"ListItem\",\"position\":3,\"url\":\"http://wptest.io/2012/11/02/many-categories/\"}]}},{\"@context\":\"https://schema.org\",\"@type\":\"ListItem\",\"position\":2,\"item\":{\"@context\":\"https://schema.org\",\"@type\":\"BlogPosting\",\"mainEntityOfPage\":\"http://wptest.io/2013/03/15/tiled-gallery/\",\"url\":\"http://wptest.io/2013/03/15/tiled-gallery/\",\"sameAs\":[\"http://wptest.io/?p=1031\"],\"name\":\"Tiled Gallery\",\"description\":\"This is a test for Jetpack&#039;s Tiled Gallery. You can install Jetpack or Slim Jetpack to test it out. This is some text after the Tiled Gallery just to make sure that everything spaces nicely.\",\"text\":\"This is a test for Jetpack's Tiled Gallery. You can install Jetpack or Slim Jetpack to test it out. This is some text after the Tiled Gallery just to make sure that everything spaces nicely.\",\"inLanguage\":\"en_US\",\"datePublished\":\"2013-03-15T22:23:27+00:00\",\"dateModified\":\"2013-03-15T22:23:27+00:00\",\"publisher\":{\"@context\":\"https://schema.org\",\"@type\":\"Corporation\",\"url\":\"http://wptest.io\",\"name\":\"Surnia Ulula (Admin)\",\"description\":\"Computer Software Corporation\",\"logo\":{\"@context\":\"https://schema.org\",\"@type\":\"ImageObject\",\"url\":\"https://wpsso.com/wp-content/uploads/wpsso-text-banner-wide-600x60.png\",\"width\":600,\"height\":60},\"sameAs\":[\"https://www.facebook.com/SurniaUlulaCom\",\"https://plus.google.com/+SurniaUlula\",\"https://twitter.com/surniaululacom\"]},\"author\":{\"@context\":\"https://schema.org\",\"@type\":\"Person\",\"name\":\"Jared Erickson\"},\"image\":[{\"@context\":\"https://schema.org\",\"@type\":\"ImageObject\",\"url\":\"http://wptest.io/wp-content/uploads/2013/03/captain-america-800x1212.jpg\",\"name\":\"Captain America\",\"description\":\"Captain America\",\"fileFormat\":\"image/jpeg\",\"width\":800,\"height\":1212}],\"commentCount\":\"0\",\"headline\":\"Tiled Gallery\"}}]}</script>\n"
    ],
    "json": [
      {
        "@id": "http://wptest.io/2013/03/15/tiled-gallery#id/blog.posting",
        "@context": "https://schema.org",
        "@type": "BlogPosting",
        "mainEntityOfPage": "http://wptest.io/2013/03/15/tiled-gallery/",
        "url": "http://wptest.io/2013/03/15/tiled-gallery/",
        "sameAs": [
          "http://wptest.io/?p=1031"
        ],
        "name": "Tiled Gallery",
        "description": "This is a test for Jetpack&#039;s Tiled Gallery. You can install Jetpack or Slim Jetpack to test it out. This is some text after the Tiled Gallery just to make sure that everything spaces nicely.",
        "text": "This is a test for Jetpack's Tiled Gallery. You can install Jetpack or Slim Jetpack to test it out. This is some text after the Tiled Gallery just to make sure that everything spaces nicely.",
        "inLanguage": "en_US",
        "datePublished": "2013-03-15T22:23:27+00:00",
        "dateModified": "2013-03-15T22:23:27+00:00",
        "publisher": {
          "@context": "https://schema.org",
          "@type": "Corporation",
          "url": "http://wptest.io",
          "name": "Surnia Ulula (Admin)",
          "description": "Computer Software Corporation",
          "logo": {
            "@context": "https://schema.org",
            "@type": "ImageObject",
            "url": "https://wpsso.com/wp-content/uploads/wpsso-text-banner-wide-600x60.png",
            "width": 600,
            "height": 60
          },
          "sameAs": [
            "https://www.facebook.com/SurniaUlulaCom",
            "https://plus.google.com/+SurniaUlula",
            "https://twitter.com/surniaululacom"
          ]
        },
        "author": {
          "@context": "https://schema.org",
          "@type": "Person",
          "name": "Jared Erickson"
        },
        "image": [
          {
            "@context": "https://schema.org",
            "@type": "ImageObject",
            "url": "http://wptest.io/wp-content/uploads/2013/03/captain-america-800x1212.jpg",
            "name": "Captain America",
            "description": "Captain America",
            "fileFormat": "image/jpeg",
            "width": 800,
            "height": 1212
          }
        ],
        "commentCount": "0",
        "headline": "Tiled Gallery"
      },
      {
        "@id": "http://wptest.io/2013/03/15/tiled-gallery#id/breadcrumb.list/post-format-gallery",
        "@context": "https://schema.org",
        "@type": "BreadcrumbList",
        "url": "http://wptest.io/2013/03/15/tiled-gallery/",
        "itemListElement": [
          {
            "@context": "https://schema.org",
            "@type": "ListItem",
            "position": 1,
            "item": {
              "@context": "https://schema.org",
              "@type": "ItemList",
              "url": "http://wptest.io/category/post-format-gallery/",
              "sameAs": [],
              "name": "Gallery",
              "description": "Posts in this category test the gallery post format.",
              "mainEntityOfPage": "http://wptest.io/category/post-format-gallery/",
              "itemListElement": [
                {
                  "@context": "https://schema.org",
                  "@type": "ListItem",
                  "position": 1,
                  "url": "http://wptest.io/2013/03/15/tiled-gallery/"
                },
                {
                  "@context": "https://schema.org",
                  "@type": "ListItem",
                  "position": 2,
                  "url": "http://wptest.io/2012/11/02/many-categories/"
                }
              ]
            }
          },
          {
            "@context": "https://schema.org",
            "@type": "ListItem",
            "position": 2,
            "item": {
              "@context": "https://schema.org",
              "@type": "BlogPosting",
              "mainEntityOfPage": "http://wptest.io/2013/03/15/tiled-gallery/",
              "url": "http://wptest.io/2013/03/15/tiled-gallery/",
              "sameAs": [
                "http://wptest.io/?p=1031"
              ],
              "name": "Tiled Gallery",
              "description": "This is a test for Jetpack&#039;s Tiled Gallery. You can install Jetpack or Slim Jetpack to test it out. This is some text after the Tiled Gallery just to make sure that everything spaces nicely.",
              "text": "This is a test for Jetpack's Tiled Gallery. You can install Jetpack or Slim Jetpack to test it out. This is some text after the Tiled Gallery just to make sure that everything spaces nicely.",
              "inLanguage": "en_US",
              "datePublished": "2013-03-15T22:23:27+00:00",
              "dateModified": "2013-03-15T22:23:27+00:00",
              "publisher": {
                "@context": "https://schema.org",
                "@type": "Corporation",
                "url": "http://wptest.io",
                "name": "Surnia Ulula (Admin)",
                "description": "Computer Software Corporation",
                "logo": {
                  "@context": "https://schema.org",
                  "@type": "ImageObject",
                  "url": "https://wpsso.com/wp-content/uploads/wpsso-text-banner-wide-600x60.png",
                  "width": 600,
                  "height": 60
                },
                "sameAs": [
                  "https://www.facebook.com/SurniaUlulaCom",
                  "https://plus.google.com/+SurniaUlula",
                  "https://twitter.com/surniaululacom"
                ]
              },
              "author": {
                "@context": "https://schema.org",
                "@type": "Person",
                "name": "Jared Erickson"
              },
              "image": [
                {
                  "@context": "https://schema.org",
                  "@type": "ImageObject",
                  "url": "http://wptest.io/wp-content/uploads/2013/03/captain-america-800x1212.jpg",
                  "name": "Captain America",
                  "description": "Captain America",
                  "fileFormat": "image/jpeg",
                  "width": 800,
                  "height": 1212
                }
              ],
              "commentCount": "0",
              "headline": "Tiled Gallery"
            }
          }
        ]
      },
      {
        "@id": "http://wptest.io/2013/03/15/tiled-gallery#id/breadcrumb.list/images",
        "@context": "https://schema.org",
        "@type": "BreadcrumbList",
        "url": "http://wptest.io/2013/03/15/tiled-gallery/",
        "itemListElement": [
          {
            "@context": "https://schema.org",
            "@type": "ListItem",
            "position": 1,
            "item": {
              "@context": "https://schema.org",
              "@type": "ItemList",
              "url": "http://wptest.io/category/images/",
              "sameAs": [],
              "name": "Images",
              "description": "Posts in this category test images in various ways.",
              "mainEntityOfPage": "http://wptest.io/category/images/",
              "itemListElement": [
                {
                  "@context": "https://schema.org",
                  "@type": "ListItem",
                  "position": 1,
                  "url": "http://wptest.io/2013/03/15/tiled-gallery/"
                },
                {
                  "@context": "https://schema.org",
                  "@type": "ListItem",
                  "position": 2,
                  "url": "http://wptest.io/2013/03/15/featured-image-vertical/"
                },
                {
                  "@context": "https://schema.org",
                  "@type": "ListItem",
                  "position": 3,
                  "url": "http://wptest.io/2013/03/15/featured-image-horizontal/"
                },
                {
                  "@context": "https://schema.org",
                  "@type": "ListItem",
                  "position": 4,
                  "url": "http://wptest.io/2013/01/10/image-alignment/"
                },
                {
                  "@context": "https://schema.org",
                  "@type": "ListItem",
                  "position": 5,
                  "url": "http://wptest.io/2012/12/06/post-format-image-caption/"
                },
                {
                  "@context": "https://schema.org",
                  "@type": "ListItem",
                  "position": 6,
                  "url": "http://wptest.io/2012/12/05/post-format-image/"
                },
                {
                  "@context": "https://schema.org",
                  "@type": "ListItem",
                  "position": 7,
                  "url": "http://wptest.io/2012/11/02/many-categories/"
                }
              ]
            }
          },
          {
            "@context": "https://schema.org",
            "@type": "ListItem",
            "position": 2,
            "item": {
              "@context": "https://schema.org",
              "@type": "BlogPosting",
              "mainEntityOfPage": "http://wptest.io/2013/03/15/tiled-gallery/",
              "url": "http://wptest.io/2013/03/15/tiled-gallery/",
              "sameAs": [
                "http://wptest.io/?p=1031"
              ],
              "name": "Tiled Gallery",
              "description": "This is a test for Jetpack&#039;s Tiled Gallery. You can install Jetpack or Slim Jetpack to test it out. This is some text after the Tiled Gallery just to make sure that everything spaces nicely.",
              "text": "This is a test for Jetpack's Tiled Gallery. You can install Jetpack or Slim Jetpack to test it out. This is some text after the Tiled Gallery just to make sure that everything spaces nicely.",
              "inLanguage": "en_US",
              "datePublished": "2013-03-15T22:23:27+00:00",
              "dateModified": "2013-03-15T22:23:27+00:00",
              "publisher": {
                "@context": "https://schema.org",
                "@type": "Corporation",
                "url": "http://wptest.io",
                "name": "Surnia Ulula (Admin)",
                "description": "Computer Software Corporation",
                "logo": {
                  "@context": "https://schema.org",
                  "@type": "ImageObject",
                  "url": "https://wpsso.com/wp-content/uploads/wpsso-text-banner-wide-600x60.png",
                  "width": 600,
                  "height": 60
                },
                "sameAs": [
                  "https://www.facebook.com/SurniaUlulaCom",
                  "https://plus.google.com/+SurniaUlula",
                  "https://twitter.com/surniaululacom"
                ]
              },
              "author": {
                "@context": "https://schema.org",
                "@type": "Person",
                "name": "Jared Erickson"
              },
              "image": [
                {
                  "@context": "https://schema.org",
                  "@type": "ImageObject",
                  "url": "http://wptest.io/wp-content/uploads/2013/03/captain-america-800x1212.jpg",
                  "name": "Captain America",
                  "description": "Captain America",
                  "fileFormat": "image/jpeg",
                  "width": 800,
                  "height": 1212
                }
              ],
              "commentCount": "0",
              "headline": "Tiled Gallery"
            }
          }
        ]
      },
      {
        "@id": "http://wptest.io/2013/03/15/tiled-gallery#id/breadcrumb.list/jetpack",
        "@context": "https://schema.org",
        "@type": "BreadcrumbList",
        "url": "http://wptest.io/2013/03/15/tiled-gallery/",
        "itemListElement": [
          {
            "@context": "https://schema.org",
            "@type": "ListItem",
            "position": 1,
            "item": {
              "@context": "https://schema.org",
              "@type": "ItemList",
              "url": "http://wptest.io/category/jetpack/",
              "sameAs": [],
              "name": "Jetpack",
              "description": "Posts in this category test Jetpack features.",
              "mainEntityOfPage": "http://wptest.io/category/jetpack/",
              "itemListElement": [
                {
                  "@context": "https://schema.org",
                  "@type": "ListItem",
                  "position": 1,
                  "url": "http://wptest.io/2013/03/15/tiled-gallery/"
                },
                {
                  "@context": "https://schema.org",
                  "@type": "ListItem",
                  "position": 2,
                  "url": "http://wptest.io/2012/12/02/post-format-video-videopress/"
                },
                {
                  "@context": "https://schema.org",
                  "@type": "ListItem",
                  "position": 3,
                  "url": "http://wptest.io/2012/11/02/many-categories/"
                }
              ]
            }
          },
          {
            "@context": "https://schema.org",
            "@type": "ListItem",
            "position": 2,
            "item": {
              "@context": "https://schema.org",
              "@type": "BlogPosting",
              "mainEntityOfPage": "http://wptest.io/2013/03/15/tiled-gallery/",
              "url": "http://wptest.io/2013/03/15/tiled-gallery/",
              "sameAs": [
                "http://wptest.io/?p=1031"
              ],
              "name": "Tiled Gallery",
              "description": "This is a test for Jetpack&#039;s Tiled Gallery. You can install Jetpack or Slim Jetpack to test it out. This is some text after the Tiled Gallery just to make sure that everything spaces nicely.",
              "text": "This is a test for Jetpack's Tiled Gallery. You can install Jetpack or Slim Jetpack to test it out. This is some text after the Tiled Gallery just to make sure that everything spaces nicely.",
              "inLanguage": "en_US",
              "datePublished": "2013-03-15T22:23:27+00:00",
              "dateModified": "2013-03-15T22:23:27+00:00",
              "publisher": {
                "@context": "https://schema.org",
                "@type": "Corporation",
                "url": "http://wptest.io",
                "name": "Surnia Ulula (Admin)",
                "description": "Computer Software Corporation",
                "logo": {
                  "@context": "https://schema.org",
                  "@type": "ImageObject",
                  "url": "https://wpsso.com/wp-content/uploads/wpsso-text-banner-wide-600x60.png",
                  "width": 600,
                  "height": 60
                },
                "sameAs": [
                  "https://www.facebook.com/SurniaUlulaCom",
                  "https://plus.google.com/+SurniaUlula",
                  "https://twitter.com/surniaululacom"
                ]
              },
              "author": {
                "@context": "https://schema.org",
                "@type": "Person",
                "name": "Jared Erickson"
              },
              "image": [
                {
                  "@context": "https://schema.org",
                  "@type": "ImageObject",
                  "url": "http://wptest.io/wp-content/uploads/2013/03/captain-america-800x1212.jpg",
                  "name": "Captain America",
                  "description": "Captain America",
                  "fileFormat": "image/jpeg",
                  "width": 800,
                  "height": 1212
                }
              ],
              "commentCount": "0",
              "headline": "Tiled Gallery"
            }
          }
        ]
      }
    ],
    "parts": [
      [
        "meta",
        "name",
        "generator",
        "content",
        "WPSSO Core 4.7.0/L",
        "generator:1"
      ],
      [
        "meta",
        "name",
        "generator",
        "content",
        "WPSSO BC 1.1.4/F",
        "generator:2"
      ],
      [
        "meta",
        "name",
        "generator",
        "content",
        "WPSSO JSON 1.29.0/L",
        "generator:3"
      ],
      [
        "meta",
        "name",
        "generator",
        "content",
        "WPSSO REST 1.1.0/F",
        "generator:4"
      ],
      [
        "meta",
        "name",
        "generator",
        "content",
        "WPSSO UM 1.10.2/F",
        "generator:5"
      ],
      [
        "link",
        "rel",
        "author",
        "href",
        "",
        ""
      ],
      [
        "link",
        "rel",
        "publisher",
        "href",
        "https://plus.google.com/+SurniaUlula",
        ""
      ],
      [
        "link",
        "rel",
        "shortlink",
        "href",
        "http://wptest.io/?p=1031",
        ""
      ],
      [
        "meta",
        "property",
        "fb:app_id",
        "content",
        "",
        ""
      ],
      [
        "meta",
        "property",
        "og:type",
        "content",
        "article",
        ""
      ],
      [
        "meta",
        "property",
        "og:url",
        "content",
        "http://wptest.io/2013/03/15/tiled-gallery/",
        ""
      ],
      [
        "meta",
        "property",
        "og:locale",
        "content",
        "en_US",
        ""
      ],
      [
        "meta",
        "property",
        "og:site_name",
        "content",
        "Surnia Ulula (Admin)",
        ""
      ],
      [
        "meta",
        "property",
        "og:title",
        "content",
        "Tiled Gallery",
        ""
      ],
      [
        "meta",
        "property",
        "og:description",
        "content",
        "This is a test for Jetpack&#039;s Tiled Gallery. You can install Jetpack or Slim Jetpack to test it out. This is some text after the Tiled Gallery just to make sure that everything spaces nicely.",
        ""
      ],
      [
        "meta",
        "property",
        "og:updated_time",
        "content",
        "2013-03-15T22:23:27+00:00",
        ""
      ],
      [
        "meta",
        "property",
        "og:video",
        "content",
        "",
        ""
      ],
      [
        "meta",
        "property",
        "og:image",
        "content",
        "http://wptest.io/wp-content/uploads/2013/03/captain-america-600x315.jpg",
        "og:image:1"
      ],
      [
        "meta",
        "property",
        "og:image:width",
        "content",
        "600",
        "og:image:1"
      ],
      [
        "meta",
        "property",
        "og:image:height",
        "content",
        "315",
        "og:image:1"
      ],
      [
        "meta",
        "property",
        "og:image:cropped",
        "content",
        "1",
        "og:image:1"
      ],
      [
        "meta",
        "property",
        "og:image:id",
        "content",
        "1261",
        "og:image:1"
      ],
      [
        "meta",
        "property",
        "article:author",
        "content",
        "",
        ""
      ],
      [
        "meta",
        "property",
        "article:publisher",
        "content",
        "https://www.facebook.com/SurniaUlulaCom",
        ""
      ],
      [
        "meta",
        "property",
        "article:published_time",
        "content",
        "2013-03-15T22:23:27+00:00",
        ""
      ],
      [
        "meta",
        "property",
        "article:modified_time",
        "content",
        "2013-03-15T22:23:27+00:00",
        ""
      ],
      [
        "meta",
        "property",
        "article:expiration_time",
        "content",
        "",
        ""
      ],
      [
        "meta",
        "property",
        "article:section",
        "content",
        "",
        ""
      ],
      [
        "meta",
        "property",
        "article:tag",
        "content",
        "",
        ""
      ],
      [
        "meta",
        "property",
        "article:author:name",
        "content",
        "Jared Erickson",
        ""
      ],
      [
        "meta",
        "name",
        "schema:type:id",
        "content",
        "blog.posting",
        ""
      ],
      [
        "meta",
        "name",
        "schema:type:url",
        "content",
        "https://schema.org/BlogPosting",
        ""
      ],
      [
        "meta",
        "name",
        "schema:type:context",
        "content",
        "https://schema.org",
        ""
      ],
      [
        "meta",
        "name",
        "schema:type:name",
        "content",
        "BlogPosting",
        ""
      ],
      [
        "meta",
        "name",
        "weibo:article:create_at",
        "content",
        "2013-03-15 22:23:27",
        ""
      ],
      [
        "meta",
        "name",
        "weibo:article:update_at",
        "content",
        "2013-03-15 22:23:27",
        ""
      ],
      [
        "meta",
        "name",
        "twitter:domain",
        "content",
        "wptest.io",
        ""
      ],
      [
        "meta",
        "name",
        "twitter:site",
        "content",
        "@surniaululacom",
        ""
      ],
      [
        "meta",
        "name",
        "twitter:title",
        "content",
        "Tiled Gallery",
        ""
      ],
      [
        "meta",
        "name",
        "twitter:description",
        "content",
        "This is a test for Jetpack&#039;s Tiled Gallery. You can install Jetpack or Slim Jetpack to test it out. This is some text after the Tiled Gallery just to make sure that everything spaces nicely.",
        ""
      ],
      [
        "meta",
        "name",
        "twitter:creator",
        "content",
        "",
        ""
      ],
      [
        "meta",
        "name",
        "twitter:card",
        "content",
        "summary_large_image",
        ""
      ],
      [
        "meta",
        "name",
        "twitter:image",
        "content",
        "http://wptest.io/wp-content/uploads/2013/03/captain-america-600x909.jpg",
        ""
      ],
      [
        "meta",
        "name",
        "author",
        "content",
        "Jared Erickson",
        ""
      ]
    ]
  },
  "_links": {
    "self": [
      {
        "href": "http://wptest.io/wp-json/wp/v2/posts/1031"
      }
    ],
    "collection": [
      {
        "href": "http://wptest.io/wp-json/wp/v2/posts"
      }
    ],
    "about": [
      {
        "href": "http://wptest.io/wp-json/wp/v2/types/post"
      }
    ],
    "author": [
      {
        "embeddable": true,
        "href": "http://wptest.io/wp-json/wp/v2/users/21"
      }
    ],
    "replies": [
      {
        "embeddable": true,
        "href": "http://wptest.io/wp-json/wp/v2/comments?post=1031"
      }
    ],
    "version-history": [
      {
        "href": "http://wptest.io/wp-json/wp/v2/posts/1031/revisions"
      }
    ],
    "wp:attachment": [
      {
        "href": "http://wptest.io/wp-json/wp/v2/media?parent=1031"
      }
    ],
    "wp:term": [
      {
        "taxonomy": "category",
        "embeddable": true,
        "href": "http://wptest.io/wp-json/wp/v2/categories?post=1031"
      },
      {
        "taxonomy": "post_tag",
        "embeddable": true,
        "href": "http://wptest.io/wp-json/wp/v2/tags?post=1031"
      }
    ],
    "curies": [
      {
        "name": "wp",
        "href": "https://api.w.org/{rel}",
        "templated": true
      }
    ]
  }
}
Installation
Install and Uninstall
Frequently Asked Questions