WPSSO Core
The Complete Structured Data Solution
| | |
| --- | --- |
| Plugin Name | WPSSO Core |
| Summary | Make sure your content looks best on social sites and in search results, no matter how your webpages are shared, re-shared, messaged, posted, embedded |
| Stable Version | 8.13.0 |
| Requires PHP | 5.6 or newer |
| Requires WordPress | 4.4 or newer |
| Tested Up To WordPress | 5.6 |
| Tested Up To WooCommerce | 4.7.0 |
| Contributors | jsmoriss |
| License | GPLv3 |
| Tags / Keywords | schema, open graph, twitter, social sharing, rich results, linkedin, facebook, pinterest, google, meta tags, rich pins, structured data, seo |
Description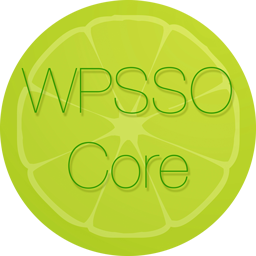 The Complete Structured Data Solution for WordPress
Make sure your content looks best on social sites and in search results, no matter how your webpages are shared, re-shared, messaged, posted, embedded, or crawled:
WPSSO creates meta tags, Schema markup, and structured data for Facebook / Open Graph, Pinterest Rich Pins, Twitter Cards, Google Knowledge Graph, Google Rich Results (aka Rich Snippets, Structured Data), WhatsApp and Messaging Apps, Mobile Web Browsers, WordPress REST API, LinkedIn / oEmbed data and more — including complete markup for image SEO, video SEO, extensive e-Commerce product markup (for WooCommerce and others), mobile store apps, author profile / authorship, co-authors, publisher information, local business markup, aggregate ratings, reviews, recipe information, event details, and much, much more — all from your existing WordPress content, supported plugin data, and service API data.
Uses your existing WordPress content, plugin data, and service API data:
There's no need to manually re-enter descriptions, titles, product information, re-select images / videos, etc. like other meta tag, SEO and Schema markup plugins.
WPSSO can be used as your one and only social and search optimization plugin, or in combination with your favorite SEO plugin to improve its meta tags and Schema markup (including, All in One SEO Pack, Jetpack SEO Tools, Rank Math SEO, SEO Ultimate, SEOPress, The SEO Framework, WP Meta SEO, Yoast SEO, and more).
You can customize the plugin settings for different languages:
Text, image, and video related options are WordPress language / locale aware, which means you can easily switch languages and customize these options for different front-end webpage languages.
Coded for maximum WordPress performance and compatibility:
WPSSO makes full use of all available caching methods — along with offering advanced caching features like pre-seeding in background. WPSSO Core and its complementary add-ons load only the libraries and classes they need, keeping their code small, fast and light. All code is fully tested and compatible with the latest version of WordPress and PHP v7.x (WordPress v4.2 and PHP v5.6 or newer is required).
Users Love the WPSSO Core Plugin
★★★★★ — "This plugin has been a lifesaver in terms of making our images and links and descriptions look beautiful everywhere we post them! It's so easy to use and the preview functions are incredibly helpful." - lotusblooms
★★★★★ — "What a fantastic plugin. If you want to fix all the errors in search console for structured data, this is the plugin to use. Love it." - goviral
★★★★★ — "This plugin saves me so much time, and it has really lifted my SERP rankings. Most of my keywords I now rank 1-3 position. I also noticed after about a week that my impressions have gone up at least 75%. I upgraded to the pro version which gave me even more options." - playnstocks
★★★★★ — "Yoast on steroids! As an SEO marketer, I love using Yoast for my basic on-page SEO. But Yoast only allows you to enter basic Open Graph social settings. This plugin gives you SO many more options on completing the Open Graph for Facebook, Twitter cards, Pinterest etc. If you use WordPress, I totally recommend using this plugin to help with better rankings in the SERPS!" - gregmontag
WPSSO Core Standard Features
Free Complementary Add-ons
Do you need even more advanced, special and unique features?
Simply activate the free complementary add-on(s) you require:
WPSSO Core Premium Features
The Standard version is designed to satisfy the requirements of most standard WordPress sites / blogs. If your site requires additional 3rd party plugin or service API integration, like WooCommerce shops, embedded video support, or advanced customization features, then you may want the Premium version for those additional features.
Installation
Install and Uninstall
Plugin Setup
Frequently Asked Questions
Frequently Asked Questions
Notes and Documentation